Details

Category: Comunity Tutorial Metin2
Hits: 14
Metin2 [PSD] Login + Logo simple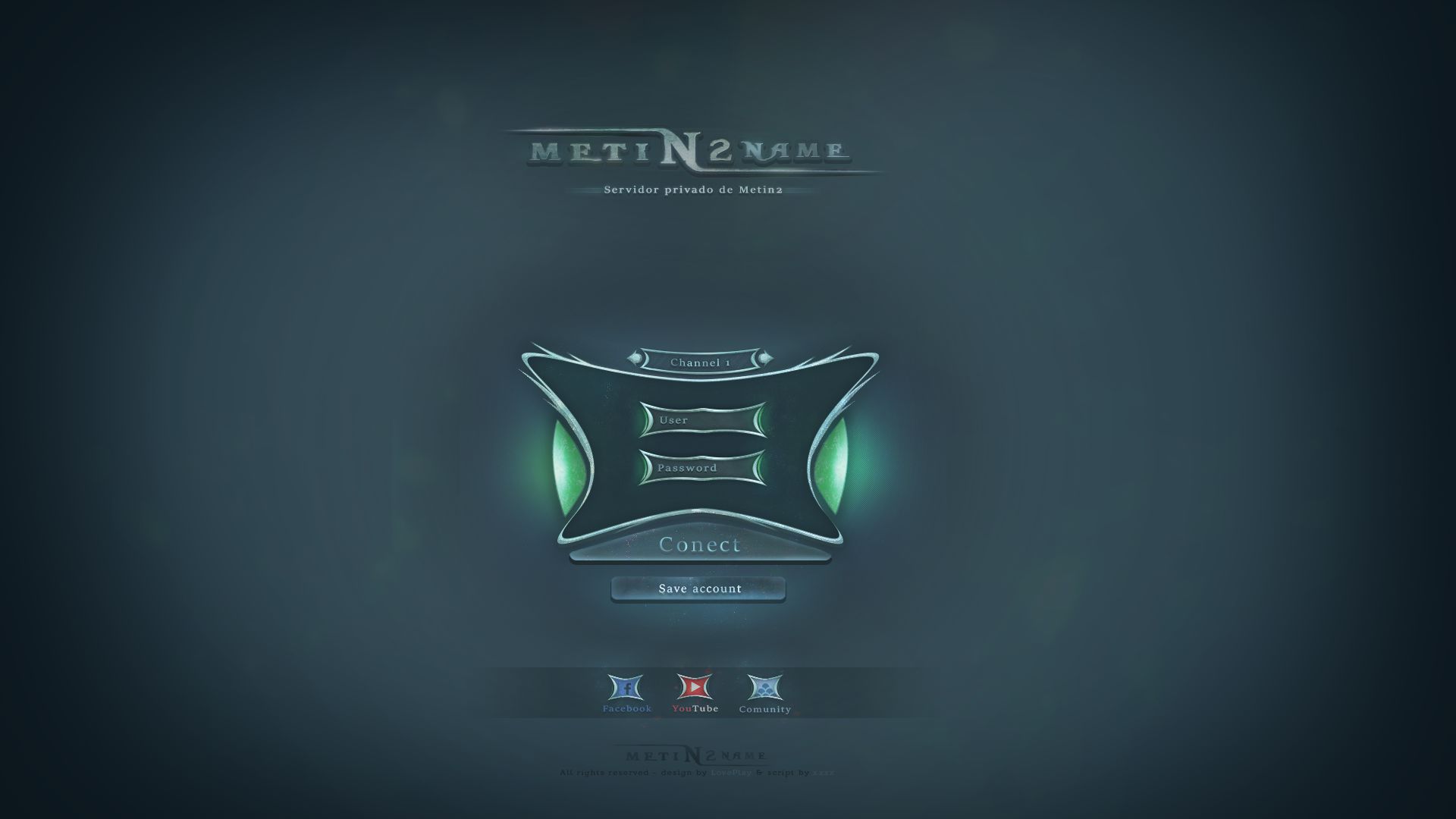 Read more: Metin2 [PSD] Login + Logo simple
Write comment (0 Comments)
Details

Category: Comunity Tutorial Metin2
Hits: 15
Hello. Today I release something different from the usual, I want to share with you a very simple, clean and versatile GamePatcher, created entirely by me. It is common to say that I was inspired by various sources that I honestly do not even remember all.
Unfortunately, it is code-free, as it is not my field, if someone wanted - time lost - try to make it "work" and code the project, it is free to do so.
The GamePatcher is subdivided into sections, each editable as best you believe because the .psd you will find at the end of the post is free to be modified.
Details

Category: Comunity Tutorial Metin2
Hits: 12
Metin2 [Amazing Interface]
Printscreen
Read more: Metin2 [Amazing Interface]
Write comment (0 Comments)
Details

Category: Comunity Tutorial Metin2
Hits: 10
Webdesign Classic Metin2
Hi!

As you know I'm already selling some small very good designs, to have no problem with one of them because its interface and edited only share your code with its original design. It is the classic of officers in its glory as it were.
I have searched many forums and in all your link is down, this in Spanish at 90% and is very good, very stable and useful in many ways.
Add a screenshot that and get on google, is in English but serves as a reference!


Read more: Webdesign Classic Metin2
Write comment (0 Comments)
Dear Metin2play.info User You are here:  

Community Features
Metin2play.info
Metin2play.info
Last registered users
gabipricop
samuel
courtney9875396
nedwaechter2154
jennylisszx
orzecho
alaa3m
radioprro
geoni99
shaman22
shaman21
Alice66382
rid8r
alinbolog
alin